Does your hotel work with well-defined sales, marketing and customer service departments?
Is the data collected by each of these departments limited, with no communication with other teams?
At a time when data is the fuel of any business, companies need to opt for a solution that allows all information to be shared, centralized and systematized.
This is the premise associated with CRM HubSpot for the hospitality industry!
This software is composed of several Hubs or modules (Marketing, Sales, Services, Operations and CMS) that allow you to integrate in a single platform all the information needed for a faster and more efficient decision-making process.
HubSpot's powerful and easy-to-use CRM platform, brings together all communication with a given guest, from the first contacts as a lead, to the reservations made, room preferences, service usage and monitoring before, during and after the stay.
The sales center allows you to monitor deals such as proposal submissions made by the corporate department, while facilitating the work of the sales team with useful tools such as appointment scheduling, email and document tracking, document management, sales automation, call tracking and more!
SmartLinks, as a digital marketing agency with extensive experience in the hospitality industry, recognizes the benefits of this CRM platform.
As a HubSpot Gold Certified Partner, we are able to advise you on the most suitable hubs and accompany you through all stages of growing your brand, migrating and implementing the right solutions for your specific needs.
With HubSpot, you can integrate sales, marketing, services and CMS in one place, no matter the size of your company.
It could be a small boarding house or a large hotel chain spread across the globe.
The ability to expand your business as you grow is another big advantage of HubSpot, as it allows you to upgrade hubs horizontally (to other hubs) and/or vertically (promoting to more complex tools within the same hub).
Want an example?
Imagine a lead: Someone who searched for information about your hotel availability. To celebrate a special occasion, requested a PDF of a special New Year's Eve menu on the website, but didn't book.
When you submit your details, this contact will automatically be entered into the HubSpot database.
A few days later, the same potential guest sends an email to ask a few questions about your hotel.
HubSpot automatically adds this sent email to the lead form to centralize all exchanged emails. You may also have comments about the lead, reservations made, special requests, and all relevant contact information to keep on this contact form.
If your team does not respond to the email sent by the lead within 24 hours, a follow-up task can be triggered to remind the team to respond to the email.
This data will be useful to know the entire history of the customer relationship, identify patterns, allowing you to build on loyalty and anticipate possible future bookings.
With guest data entered into the system, you can segment customer groups into relevant categories and target social media advertising campaigns, develop an email marketing plan, present news, offer additional services and celebrate birthdays or other special occasions in a communication specifically targeted to that customer.
Ferramentas e Desafios da Transformação Digital na Hotelaria
4 ways to use HubSpot for the hospitality industry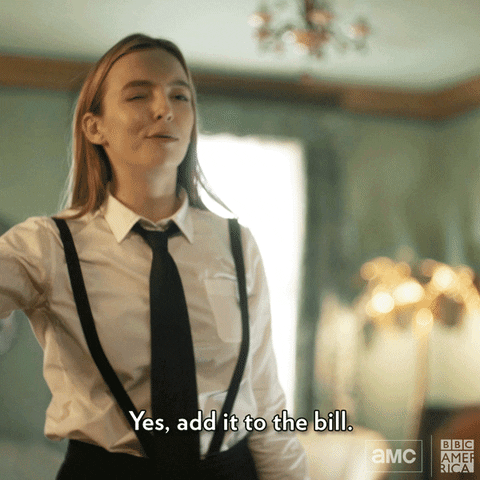 Nexa, a marketing agency based in Dubai, distinguishes 4 ways to use Hubspot software for the hospitality industry:
Book
A good website is essential to secure direct bookings and provide reliable stay information. HubSpot includes:
Editable and customizable website design templates for layout and functionality.
SEO recommendations to ensure the site is optimized for search engines
Lead generation forms to collect data about potential guests
Relevant content sharing
Qualification and stimulation of potential guests for future bookings
Customization of information displayed for each guest (content for families/couples; late check-out, online check-in, etc.)
Recovery
Many people only book a stay at a hotel when they are sure that health and safety precautions are met.
HubSpot CMS allows you to use pop-up windows that guarantee this criterion.
The available integrations provide increased visibility of important messages and encourage the potential customers to move up the sales funnel.
Social media management, email marketing and content marketing tools, ensure consistent communication.
Messages
All communications can be automated and customized with HubSpot. You can manage all your contact points from the same centralized platform and record all individual customer interactions.
Message types will also have a strong influence on people's willingness to book at your hotel.
Stay on top of travel trends that represent a search for wellness, nature, family reunions and other types of tourism experiences by incorporating them into your business and communication.
Loyalty
HubSpot CRM provides hotels with comprehensive reporting for a range of departments.
You can access past materials as easily as live reports, which will help improve operations in real time.
On the other side, this data allows us to predict behaviors and make critical decisions about staff, equipment and resources.
5 HubSpot tools for the hospitality industry
The benefits of HubSpot applied to the hospitality sector don't stop there.
Amara, a Spanish marketing engineering company, also provides examples of 5 HubSpot automations that are very useful for the hospitality industry The tool facilitates many day-to-day tasks in business management.
Blog
HubSpot can guide the entire content strategy. From defining the aesthetics of the blog (title, header, etc.) to optimizing for SEO by pointing out the keyword you are working with in each post.
Social Media
HubSpot can also manage your social media with various benefits:
Post now and schedule posts for later
Manage accounts on the platform, including multiple profiles for each social network and choose the profile for each network.
HubSpot tips and user guides for social media
Convenient and fast sharing: when you write a message, it's copied to the social media you want, with the ability to edit on each platform.
Real-time results on the number of clicks and interactions.
Measure views of blog posts or landing pages after sharing to social media
E-mail marketing
Your email marketing strategy, as you surely already know, needs to be segmented and customized. You cannot send the same content to different targets with different interests and needs.
HubSpot makes this task easy. You can choose manually or from a list, to whom will be sent each mail. Afterwards, you'll receive a report with the number of emails delivered, opened, accessed and unsubscribed, in addition to other metrics you can predefine.
Automation
An automated workflow shows how tasks are structured, what order and under what conditions.
HubSpot is ready to work with this kind of dynamics, very useful for different actions.
For example, if you are organizing an event, you can segment in HubSpot who you send the invitation email to. Afterwards, you can send the thank you message only to those who attended.
You can also mark a timeline of events: the potential customer who requested information about a hotel, the response sent, etc.
Stimulation of potential customers
HubSpot allows you to understand what topics, hotels or promotions your customers are interested in, so you can share content and offers based on their needs, to turn these potential customers into guests of your hotel.
With this platform, you'll know what content your users read, which CTAs (call-toaction) they clicked on and which emails piqued their interest. This way, your sales team can work from a solid base, delivering customized content to each of your customers.
Do you have questions about using HubSpot for the hospitality industry?
SmartLinks is here to answer all your questions!
FAQ's
HubSpot is a CRM platform that have everything growing businesses need to provide the best customer experience in one place. It's an advanced, uncomplicated technology solution that helps teams grow with powerful tools that work even better together.
It was founded by two MIT students, Brian Halligan and Dharmesh Shah in 2006 and is currently one of the main CRM references in the world, referenced by digital experts such as Seth Godin, Rand Fishkin and Neil Patel.
With over 150,000 customers, there are many well-known names such as Skyscanner, Revolut, G2, Trello, Monday, Randstad or Zapier.
What kind of HubSpot products and plans are there?
Right now the platform offers 5 products/Hubs natively integrated with each other: Marketing, Sales, Service, Operations and CMS.
All these Hubs are divided into 3 plans: Starter, Professional and Enterprise, which differ in the number and power of the tools included.
CRM stands for Customer Relationship Management.
It refers to the set of practices, commercial strategies and technologies focused on customer relations, including marketing, sales, services, among others.
Is HubSpot useful for SMEs?
Yes. Even a micro business can hire HubSpot, starting with the Starter version and scaling the technology as your business grows.
Can I manage the social networks of the Hotel through HubSpot?
Yes. The platform allows you to connect a brand's social networks (Facebook, Instagram, Twitter and WhatsApp), with history of interactions per post, scheduling, monitoring, analytics and reporting (organic).
It also allows the creation of different profiles and the adaptation of the chosen profile to each social network. The message to be shared can be written only once, copied and personalised on social media.